It's not about the product
Where I come out of hiding just to say hi to all of you.
I haven't sent a newsletter in months. Towards the end of November, I was overtaken by a severe lack of motivation that I hoped would last no more than a few weeks. And then came… gestures wildly at everything … all of this. Who needs a product newsletter now? Actually, who needs any more email now? But I was looking for something I wrote last year so I ended up logging into Substack, and I realized that I do miss talking to y'all. So I'm writing this to you in a single draft and sending it out.
So that's what this is. It's not about product, it's about things that are going through my mind, and a few links to things you might enjoy or find useful. Of course, I won't be offended if you unsubscribe. I hope that I'll eventually get back to product stuff. But that time is not now.
---
Music is my safe haven. It's where I retreat in times of stress and weirdness, or just to decompress. That has become even more important now that we're all at home, trying to juggle work and kids and constant low-level existential dread. I am especially drawn to ambient and modern classical music at this time, because I feel like it's all my brain can handle after a long day.
As an example, here is a live performance by one of my favorite artists in this genre, Ólafur Arnalds:
I highly recommend you sit with it for the whole 6 minutes. The lighting is exquisite, and I guarantee the last 2 minutes will do wonders for your soul.
For those who want to go even deeper into the dark ambient world, I have two recommendations. The first is this album, which I managed to pick up on vinyl a few months ago. The artwork is beautiful, and the music is incredibly calming.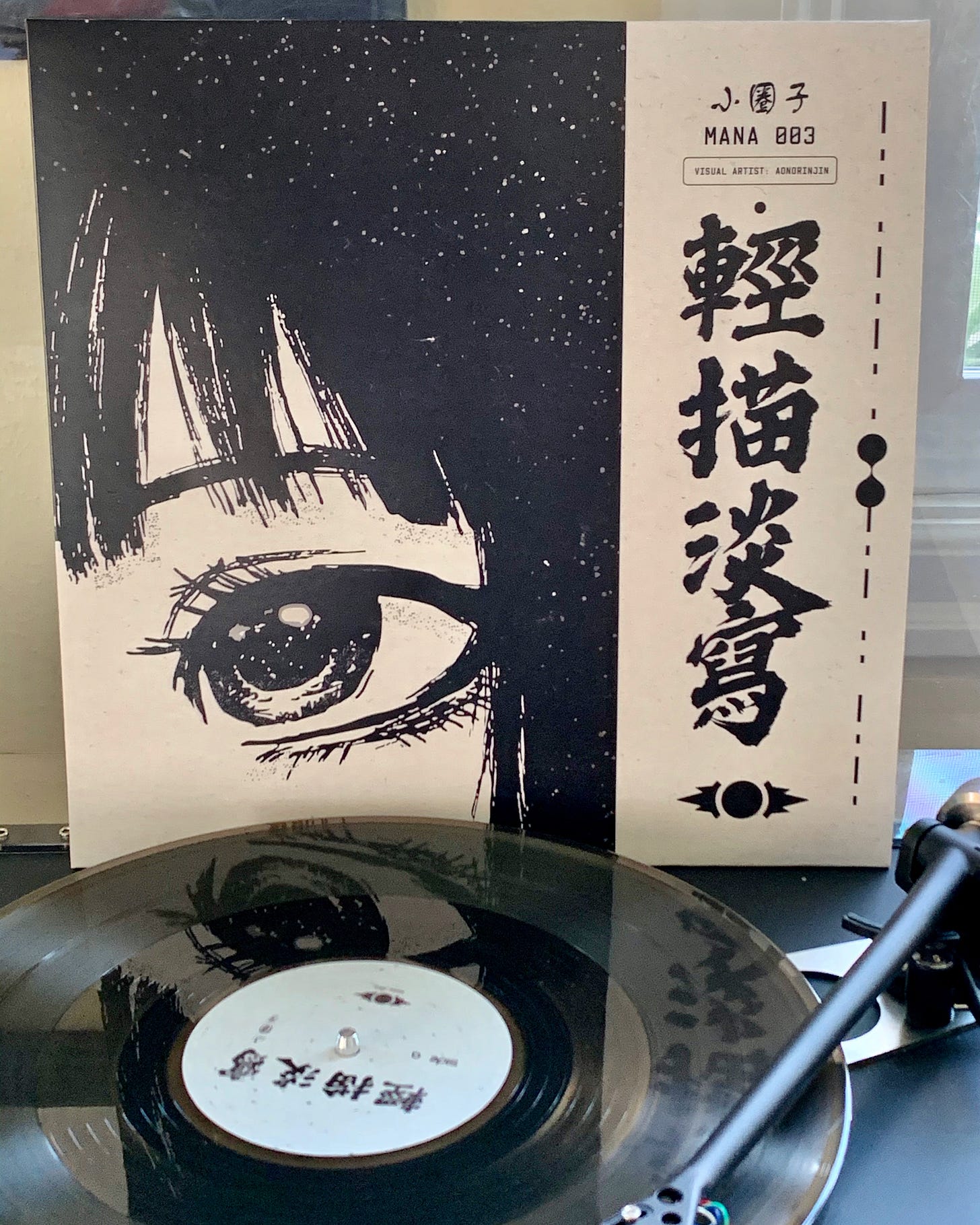 The second is Leandro Fresco and Rafael Anton Irisarri's Una Presencia En La Brisa. This is a much darker album, but one I listen to a lot during this time, because I feel like it accurately reflects where we're at and how I often feel.
What about you, what are you listening to? Please let me know.
---
I don't know if this will be useful to anyone else, but just in case, I thought I'd share. I put together a list of COVID-19 home care resources that we're keeping on hand just in case. And if you have kids at home, I put together a deliberately short list of homeschooling and learning resources.
And here's one more Google Doc I found useful. Therapist Kara Bowman's How to Not Let the Coronavirus Steal Your Mental Health While You're At Home.
---
It's been difficult to find hopeful things to read that aren't cheesy or filled with "good vibes only" platitudes. But The Post Corona World by Matthias Horx is an exception to that general rule. He imagines a world where this is all behind us, and then he looks back from that vantage point to consider what we've learned. For example:
The Corona crisis made it clear that those who want to incite people against each other have nothing to contribute to real questions about the future. When things get serious, the destructiveness that lives in populism becomes clear.
This was the first article I read that gave me real hope about what's to come. I know we're not there yet, and things are dire right now. But there is hope.
---
That's all I've got. It's been surprisingly life-giving to write this to you all. And I would love to hear from you. How are you doing — how are you really doing? What's going through your mind? What books / music / other things are you turning to to help?
Stay safe, friends.